Anthony G Corbo DDS is a family dental practice that treats patients of all ages. We are committed to delivering the highest quality dental care and do so using advanced dental equipment. We are a cosmetic dentist that offers services like checkups, teeth cleaning, crowns, veneers, and more. We also perform emergency dentist services that include bonding, root canals, crowns, and bridges. As a local dentist, we create lifelong relationships with our patients and their families and work to ensure that they receive treatments in a comfortable and relaxed environment. Dr. Anthony Corbo and our staff invite you to schedule an appointment by calling 305-230-4483 and experience why our patients think Anthony G Corbo DDS is the best dentist in Fort Lauderdale.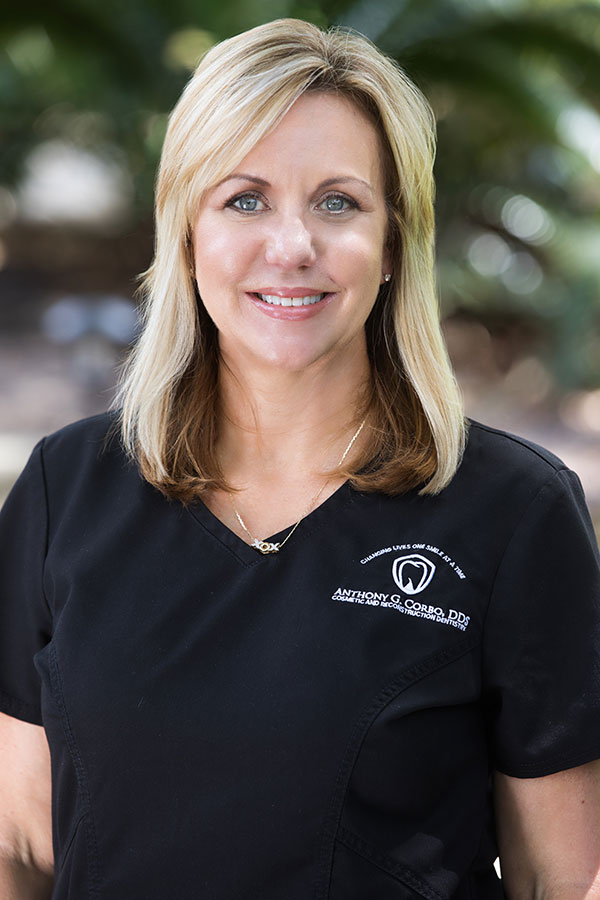 Melissa
Office Manager
Melissa has been our office manager since 2006. Managing both offices in Broward and Dade counties, Melissa is very efficient with handling insurance and treatment plans as well as scheduling. She is happy to answer any questions you may have. Melissa comes with many years experience as she was certified as a dental assistant for 20 years, as well as a licensed insurance broker. Her background increases her knowledge ten fold regarding insurance.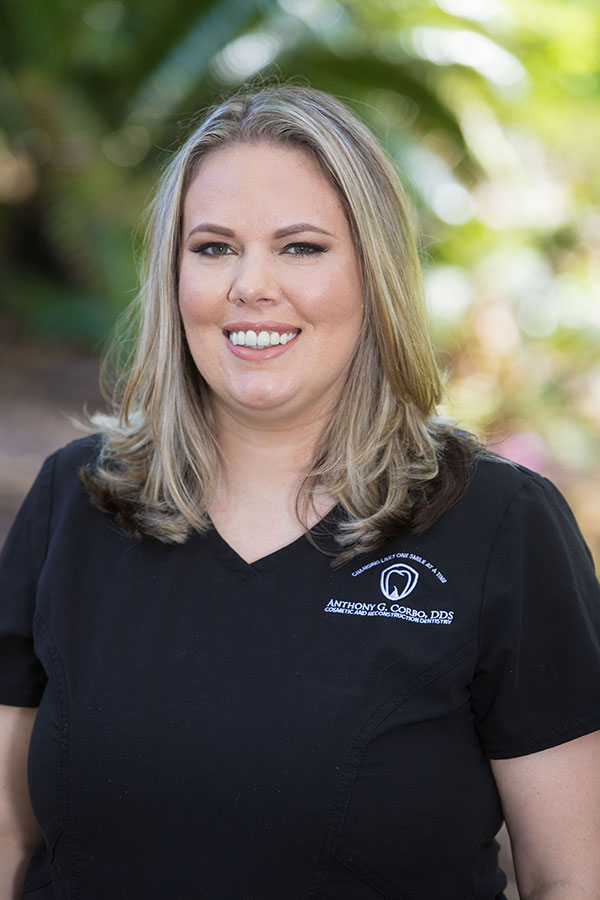 Chelsea
Dental Assistant
Chelsea has worked as a Dental Assistant since 2010, and obtained her certification from Concord Career College. She has been Dr. Corbo's assistant since 2010. Before working as a dental assistant, Chelsea worked with children in pre-schools for 7 years. She moved to Florida from Georgia in 2007. She is warm and friendly, and always greet her patients with a smile.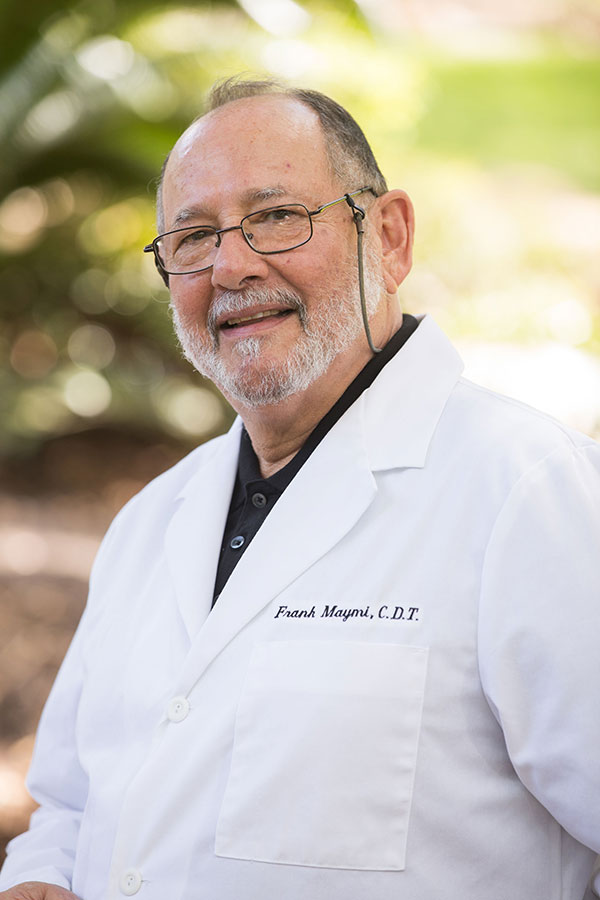 Frank
Lab Technician
Frank has been our Lab Technician for over 30 years. He graduated from Ramirez College in Puerto Rico in 1974. Frank proudly served in the US Air Force during the Vietnam War and has resided in Miami since 1976. He has worked side by side with Dr. Corbo since the 1980's. It shows in his finished product how talented he is and how much he enjoys working with his hands to create the art that he does so well. Being able to physically see and interact with the patient in our offices allows all of our cases to flow smoothly and produce the fabulous results we have come to expect from our on-site laboratory.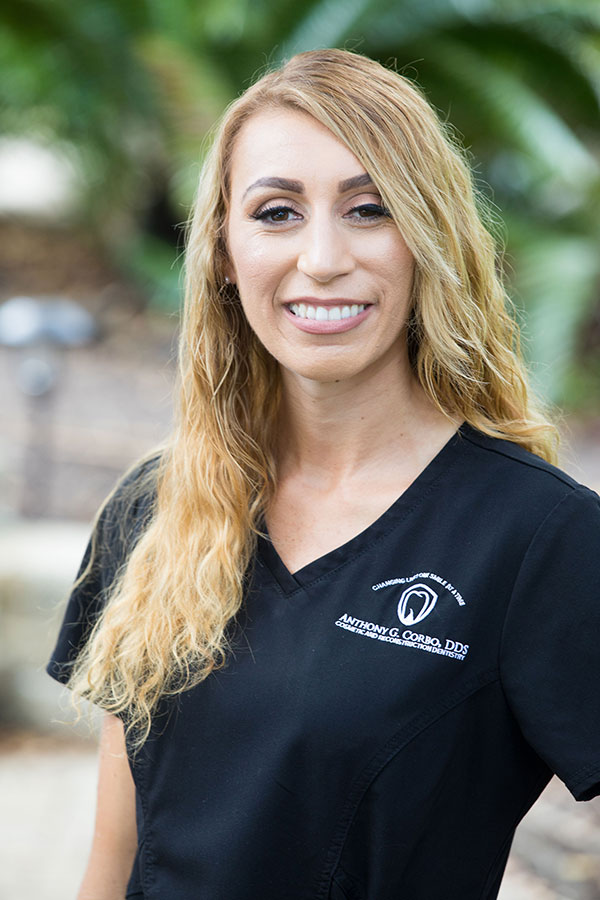 Maria
Hygienist
Maria has worked in our office as a Dental Hygienist since the beginning of 2016. She is passionate about educating our patients in their role in enhancing and maintaining their own oral health. She loves getting to know each patient and strives to make each visit enjoyable. Maria is originally from Syracuse, New York and completed her Bachelor's degree in Psychology from the University at Buffalo. She relocated to Florida in 2011 and obtained her Dental Hygiene degree from Miami Dade College in 2015.